A Brief PartyPoker Review: Offers, Free Chips and Tournaments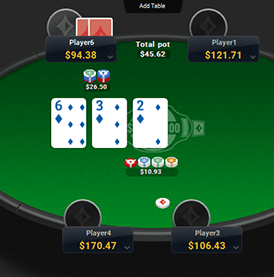 According to this betting operator, poker is meant to be 'more than just a carousel": it's also meant to be "a rollercoaster".
And each game should feel just the way it did, the very first time you experienced it. And with extensive experience of operating at the very highest level in online wagering, it should know what it's talking about.
PartyPoker was launched in 2001, and is licensed by the United Kingdom Gambling Commission and the Government of Gibraltar.
And to ensure its clients are treated fairly, it also makes use of a state-of-the-art Random Number Generator. But in what way does it stand out from other successful poker rooms in cyberspace? We discuss its main features in our PartyPoker Review.
PartyPoker Bonuses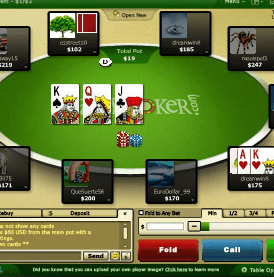 One thing which sets the very best poker rooms apart is their willingness to offer a wide range of bonuses such as free cash, free chips and cashback. And that's certainly the case with PartyPoker. Examples of promotions you will be able to enjoy as a registered client include:
The $30 welcome bonus: As a first time client, you will have the opportunity to bag a $30 reward once you've made your first payment.
However, you will need to pay a minimum of $10 to be eligible for this offer. (The poker room does not provide any free chips with this bonus.)
Refer a friend cashback: PartyPoker belongs to that select category of appreciative establishments which will reward you for increasing their client base. The reward in the event of your inviting your friends over, is not free cash, or free chips, but cashback.
The more of your friends who play, the merrier. And the more they play, the better, since the cashback amounts which will be issued to you will be based on their playing patterns.
The PartyPoker scheme: One of the main perks of being a regular bettor at PartyPoker is the opportunity you will have to win cashback based on your wagering patterns. In order to be eligible for the reward, all you have to do is opt in and ensure you obtain a minimum of 25 points per week.
It is worth noting that PartyPoker will not award any points for any wagers placed on games in the sportsbook or casino sections. The operator will only issue points for wagers placed on poker games for Canadians.
If you earn an exceptionally high number of points, e,g. 2,000 points or more, you will be eligible to join the VIP scheme which will enable you to enjoy perks such as round the clock support, your very own account manager and tickets to exclusive events.
It is also possible to ascend to even higher levels in this scheme and as a highroller, you may be able to attain Diamond level status (it comes with the promise of 50% cashback) or even Diamond Elite (clients here get to enjoy up to 60% cashback).
PartyPoker's Tournaments
Daily legends: These tournaments are PartyPoker's means of ensuring you enjoy improved chances of walking away from games with cash in your pocket. Buy-ins start at just $1.10 meaning you won't have to break the bank to participate in them.
Scheduled tournaments: Included in this category are multi table tournaments which are also known to provide improved chances of starting out small and winning big. Also included are satellite tournaments which are an excellent means for you to actually get to play in more prestigious events without having to spend huge sums.
Playing Options at PartyPoker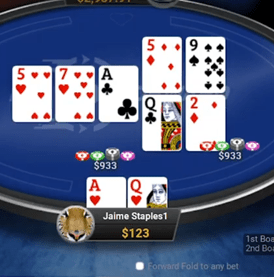 Party poker provides software which is not only secure, but can also be downloaded to your personal computer in the shortest possible time. It is pretty lenient as far as system requirements go as can be seen below:
Operating system: Windows XP; Vista; 7; 8; 10
Memory: 512MB RAM
Screen resolution: 800 x 600 (minimum)
Fans of betting on the go aren't left out either and you will be able to enjoy sharper graphics and more realistic effects. And thanks to PartyPoker's mobile app's 'hand replayer' feature, you will also have the option of checking out previously played hands.
All you have to do is download the app to your smartphone or tablet and get playing right away.
Conclusion
With its varied range of bonuses, tournaments with buy-ins to suit your bankroll - and even more which might just see you attending world-class events - PartyPoker certainly stands out from the rest of its competitors.
The fact that it also rewards your custom with impressive cashback offers, and even provides the opportunity for more exclusive VIP, Diamond and Diamond Elite rewards, is simply the icing on the cake.
Partypoker low system requirements also mean that you won't have to splurge on a state-of-the-art desktop or laptop and will even be able to enjoy an exciting session on your mobile.
And as can be seen from our PartyPoker review, this betting website is one of the most reputable establishments at which you will be able to enjoy free cash, free chips, and the opportunity to bag the win of a lifetime.
Main Menu
Reviews