Some of the Most Famous Poker Players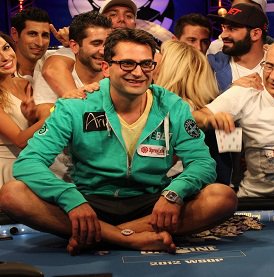 Poker has been among the most popular card games on the globe both in terms of playing and watching it. As a matter of fact, it's one of the few card games that could be considered something of a remarkable sport. This particular game has drawn many gaming geeks and newbies alike. If you're an avid online gamer, you are aware that a lot of famous poker players who revolutionized the game have come and gone. Many folks enjoy following top players, especially those who have attained celebrity status. As such, let's look at the brightest and most successful players that have featured on the walls of the Hall of Fame today.
Antonio Esfandiari
Esfandiari gained celebrity status after cashing his first million in a tournament held in Los Angeles. This wasn't his only big win as he had been crashing the game since 2004. He is a holder of three World Series of poker and two World Poker Tour titles. This chap's greatest gambling success story started back in 2012, where he aced The Big One for One Drop and took home over $18.3 million.
Fedor Holz
This German pro was rated the best online MTT player for two consecutive years - 2014 and 2015. In 2016, he scored a whopping $3,463,500 during the Triton Super High Roller Bowl getting him a place in the famous poker players list. Holz's very first big win was in 2012 when he took € 15,320 after playing the €500 No-Limit Hold'em. In September 2014, he won the World Championship of Online Poker and continued with his winning circuit the year that followed, taking home $262,574 in a 2015 WSOP event.
John Juanda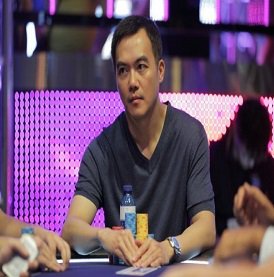 This Indonesian-born star has won 35 times over the past two decades, scooping at least $100,000 each time. Juanda's biggest win was $1, 6 million in Macau, back in 2012. He was named Player of the Year by Card Player Magazine's tournament two times, following his wins at World Series of Poker. Among John Juanda's most noteworthy performances came to pass in Monte Carlo in 2005 - he cashed around $500,000 at the Millions Main Event. His winning did not stop there; in 2006, he won $1,000,000 in the Crown Australian Poker Championship's first prize and featured in headlines across the globe as one of the most famous poker players.
Sam Trickett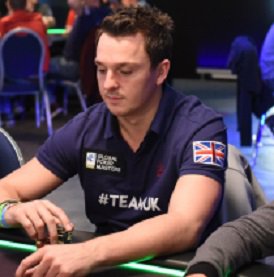 Trickett's gambling career started after injuring his knee. He proved his expertise in this game several times and is considered among the most skilled players. His first win came in during the Grosvenor UK Poker Tour Luton's Main Event in 2008; he walked away with $215,178. In the WSOP, he managed to win six times, where he also had one of his greatest wins of $3 million in hold'em tournaments. Additionally, he has had other wins such as the $100 buy-in super high-roller event at PCA but his most inspiring performance took place in 2011, earning him € 1,000,000.
Martin Jacobson
Martin won $10,000,000 in the World Series of poker Main Event in 2014, which was amongst the biggest tournament payouts in this game's history. This Swedish-born gambler had his very first win in 2008 - he finished third after taking part in a poker's European tour that was held in Hungary. He also won $807,000 at the WSOP - put together his winnings exceeded $15,000,000 in total by 2015, obviously earning him a place on the famous poker players' billboard.
Main Menu
Reviews